Balkan eCommerce is a joint project between Mediapost Hit Mail Ltd. and InOut Trade Ltd. Both of our companies are well known on the international market and have excellent reputation. We specialize in seemingly different activities – courier services and digital marketing.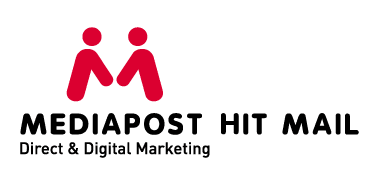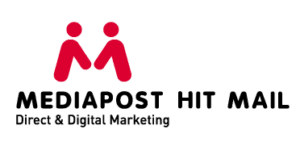 Mediapost Hit Mail Bulgaria Ltd. is a digital marketing agency, part of the French group La Poste. Since 2012, we are offering development of promotional & ecommerce websites, PPC campaigns, email marketing and automation plus many other services – check our website for further reference. In 2015 Mediapost Hit Mail was the only Bulgarian digital agency invited by Facebook to an international workshop in Dublin, Ireland. Since 2016, we are also a Google Partner.


InOut Trade Ltd. offers tailored courier and transport solutions for your business. The company may deliver your shipments from and to each point of Europe – check more here. The main focus is on shipments between Eastern and Central Europe, but we also provide excellent solutions for Western Europe. Partners of InOut are reliable courier companies from all across Europe, with the highest rate of customer satisfaction, the largest market share and the best flexibility in servicing physical and online merchants.
Get in touch with us – email us at contact@balkanecommerce.com or ask for a quote!
We help local ecommerce websites sell in other countries as well. We do everything to adapt your e-shop to the new market. We help you with the translation of the online shop, the courier service solution, the warehouse & fulfillment for the products etc.
We can also help you get many new customers via online campaigns and marketing automation.
There's one thing you should do, however. You should take care of the ecommerce website and ensure that the products you offer are of the quality you want. The rest is our job.

Get in touch with us – email us at contact@balkanecommerce.com or ask for a quote!

Back in 2016 many brick-and-mortar and online merchants from Bulgaria wanted to enter the Romanian market (three times bigger than the Bulgarian). They needed somebody who could take care of the things nobody was understanding by then – like legal and accounting consultations, proper digital marketing services, reliable translation of the online shops, call center for servicing customers, warehouse areas for managing the orders, etc. There was a considerable demand of a service that offers in one place all the things listed above.
In partnership with the Bulgarian-Romanian Chamber of Commerce a forum with unseen attendance of businessmen from all over Bulgaria and Romania took place in October 2016. More than 100 companies listened for a day to the lectures on successful business models from various industries in both countries.
By the time of the event, many companies had already used the service successfully. However, it still had no name. The business needed to have the whole organizational and marketing cycle in one place. This way it could save time and money in the process of launching their products on the new market. This is how Balkan eCommerce was born.
After the unified service was launched for Bulgaria and Romania, a logical question arised: "Why not in Greece, too?". The next countries in line were Hungary, Czech Republic, Spain…
Today Balkan eCommerce operates in 10+ countries – most of them in the EU, but also in UAE and Vietnam.
If you have a successful online business in your country, why don't you expand it to other markets as well? We can help you do it much faster – avoiding boring mistakes other ecommerce entrepreneurs have done.
Just let us know – email us at contact@balkanecommerce.com or ask for a quote!