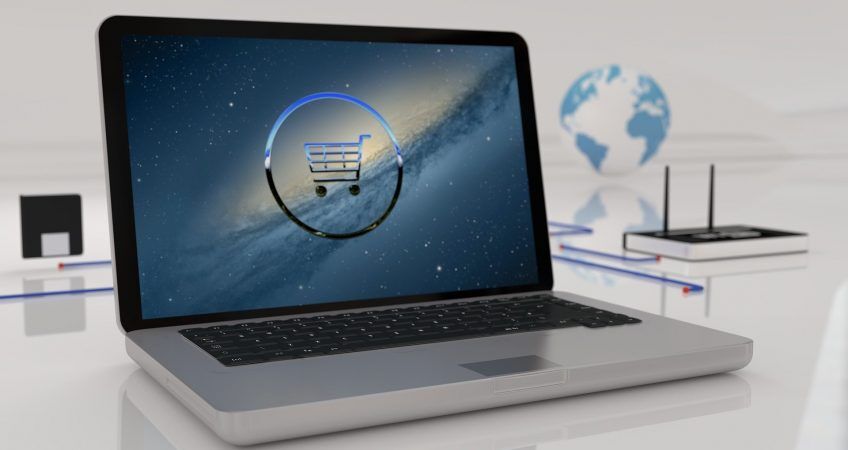 The Impact of COVID-19 on eCommerce
Today every merchant is concerned about the development, and above all, the survival of his business. The COVID-19 pandemic has evidently a huge impact on the international trade. This will cause for sure dramatic uncertainty on global economy.
It is also true that some of the measures taken by the governments have changed the mindset of the consumer. Isolation and social distancing are here to stay for nobody knows how long. Entire cities became fully locked-down. Schools and shops were closed. Most people claimed that they will avoid public, crowded places. People are staying home, some of them work from home, while others take a long-term break. In other words, we are changing our way of living.
Now it is time to fit the situation and go forward
The businesses had to learn on the go about how to fit themselves in the current situation. Online shops and websites providing different services took advantage of the situation by offering different benefits to their consumers. They told customers that it's good to stay home without missing any of the essentials of the normal everyday life. Online shops selling various product categories offered free delivery – a key advantage to win the customer, as everybody knows. The delivery with no additional charge makes customer feel safe and comfortable in that situation. Various promotions and discounts also popped-up quickly. They are just another good advantage, since even high-end customers are right now quite cautious and more sensitive about saving money, rather than being big spenders.
Along with common ecommerce businesses, we have got plenty of examples of brick-and-mortar shops, restaurants, groceries, etc. that were forced to go online around the clock. The willingness of the business to survive clearly demonstrates that most of the merchants are ready to go online. For some of them this is a big step indeed, but ecommerce grew big time in the last few years and they should be there. Maybe such a force majeure situation was what business owners needed in order to overcome the fear of getting more digital?
The current situation has both positive and negative impact on industries
In terms of internet penetration all online-based services, shops, educational platforms, etc. enjoy a remarkable boost in sales. Leading product categories became household items and groceries, medical consumables (such as face masks, gloves, hand sanitizers). Products for home and entertainment like DIY products, books, puzzles and board games also had impressive results. Mobile applications and some of the convenient subscription services are also in the priority list for people stuck at home.
In response to all this, local producers of textile and cosmetics adapted immediately to the situation. They started producing face masks and different kind of antibacterial products, including hand sanitizers. But other business sectors flourish as well. Concerned about the future, people are now more likely to search for the services of insurance companies. Other successful product categories are health products and food supplements. Almost always on top of online sales, they will continue to be among the most popular ones for distant selling.
While most of the industries mentioned above may have increased their sales, others are not doing it quite well. Such an example is the category of luxury goods. Their sales have already dramatically decreased. It is expected to continue this way in the future months. Fashion, tourism and service-based sectors are also having extremely bad period with the pandemic.
Online businesses must think about additional resources and payment methods
As more consumers will likely turn to online shopping, the capacity of the available ecommerce websites is not enough to cover the market demand. That leads to order processing and delivery delays. In situation like this, outsourced warehousing and fulfillment services are the best decision to consider.
Except resourcing problems, the online businesses face the impact of the cash on delivery (COD) orders. In Western Europe this kind of payment hardly exists, or it has low usage rate. However, in other countries or regions (e.g. the Balkans) the COD remains the most preferred payment method – sometimes reaching up to 80-85% of all ecommerce orders. In order to prevent the spread of coronovirus, carries stopped accepting parcels with cash on delivery. Alternative methods are card on delivery or prepaid orders (via some of the popular payment gataways). This restriction has a huge negative influence on the businesses that send their orders with COD. Naturally, they should adapt accorddingly to the situation. On top of that, closed or stuck borders and customs have caused delays on international cross-border transport.
Since consumers are changing their behavior, so do merchants as well. We are now facing a period of localization of the business to the global requirements. Switching to "survival mode", merchants are changing their processes according to the newest customer behavior. Habits are powerful and get more powerful over time. Even if coronavirus gets into control at some point, customers' fear will stay for months ahead, even for years. We are not expecting malls to die, but more and more consumers will switch to online for good.Ecommerce has been growing as a trading method, so we do expect to be like that in future. It will suffer somehow the COVID-19 disease, but it will recover faster than any other type of business. And when it happens, it will be even more powerful than it was before.