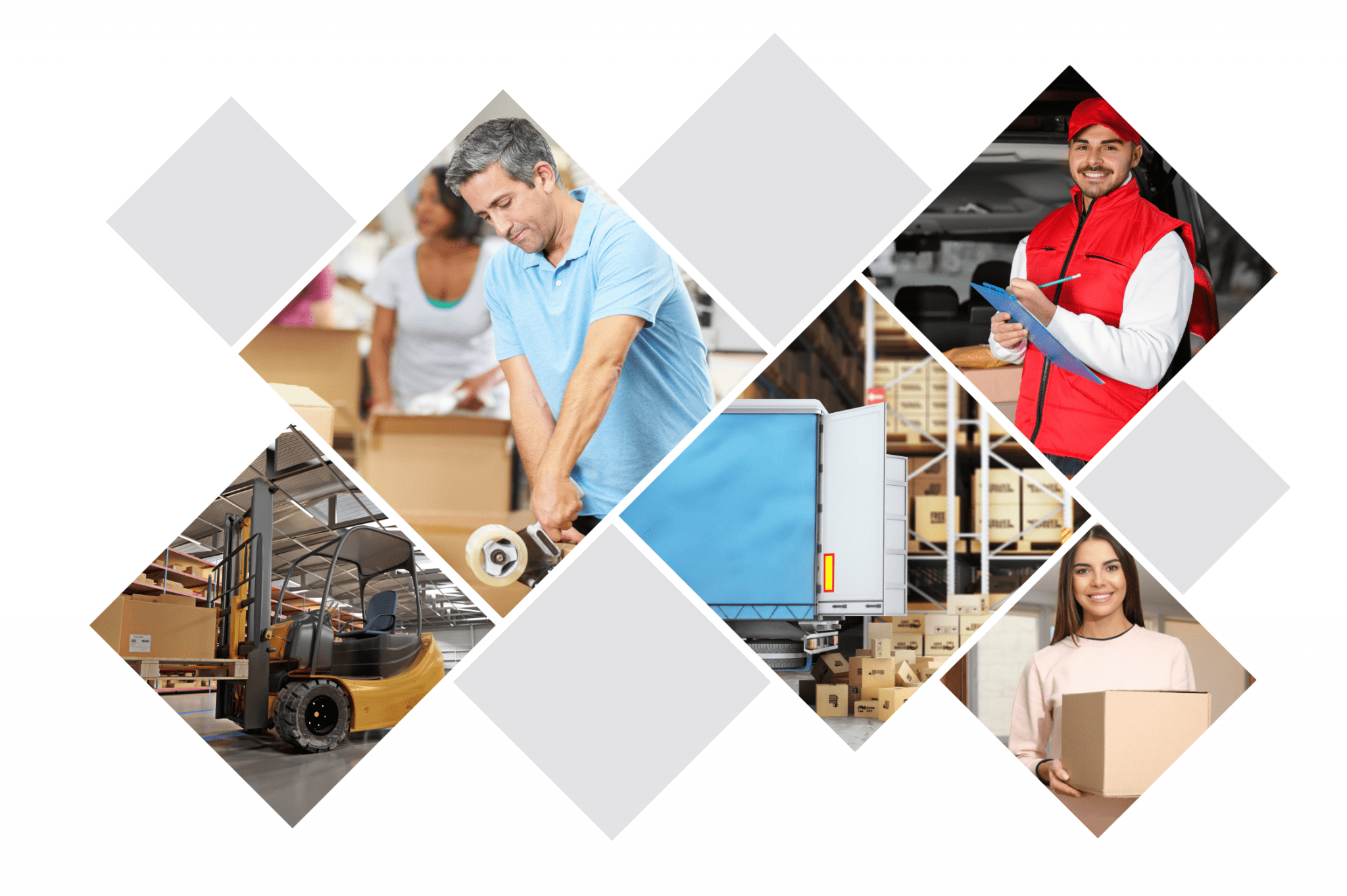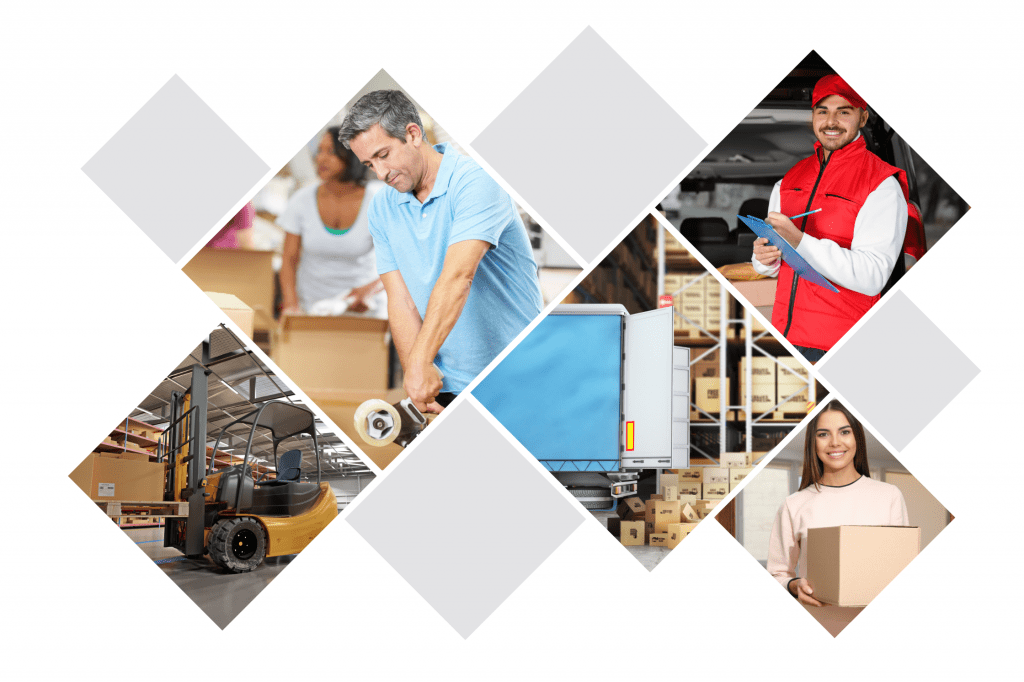 Local or Cross-border Deliveries with Well-known Courier Companies
When you receive orders online, somebody must deliver the parcels to your clients. We can do this for you with our reliable courier services. We work with many local and international courier companies to ensure high quality cross-border and last mile delivery. For some countries where cash on delivery or card on delivery (COD) are preferred payment methods, we can organize the collection of money and the transfer directly to your bank account. It doesn't matter you have standard packages or large boxes, whether you sell items of extremely large dimensions or you have not planned any packing at all, with us you will ensure proper delivery to either B2B or B2C clients.
Quick Delivery Options and Full Tracking of Parcels

For most countries we have 24 to 48 hours for delivery and very high deliverability rate on the first visit. Choose the services of Balkan eCommerce and you will avoid many of the potential issues your e-commerce competitors usually have.
All your last mile deliveries are done by a well-known local couriers. This will lower your reject rates and will increase quicker your revenue. You will have full tracking of your parcels via our 24/7 reporting system. Of course, we can also handle the rejects for you in our local warehouse, so you don't spend a fortune for return shipments. You will know the status for each order, and you will be prompted on time by somebody from our team in case there are issues with your shipments.

Manage Your Cross-border Expansion with Us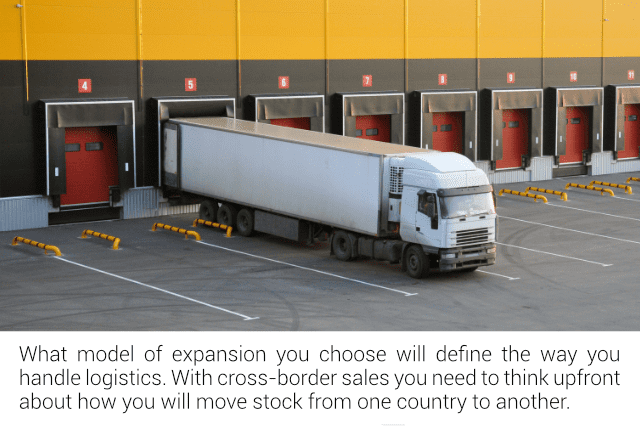 Our good experience in cross-border deliveries for ecommerce websites will help you grow your business much quicker than your local or international competitors. Tell us what your expansion plans are and we will suggest you the best way to organize stock management, courier deliveries, marketing efforts and fulfillment.

Maybe it is not worth it to have local deliveries in all countries. Maybe if you ship your parcels from one point first will allow you to evaluate the foreign markets' potential better. This way you will know where it pays off to start first. Our job is to make your life easier by having single provider for many of the services you might need. With us you will have a dedicated account manager who will help you grow your business exponentially. This way you will save time and money plus you will avoid many unnecessary issues.

Check out our chart with transit times to estimate delivery times for the next country you want to sell in.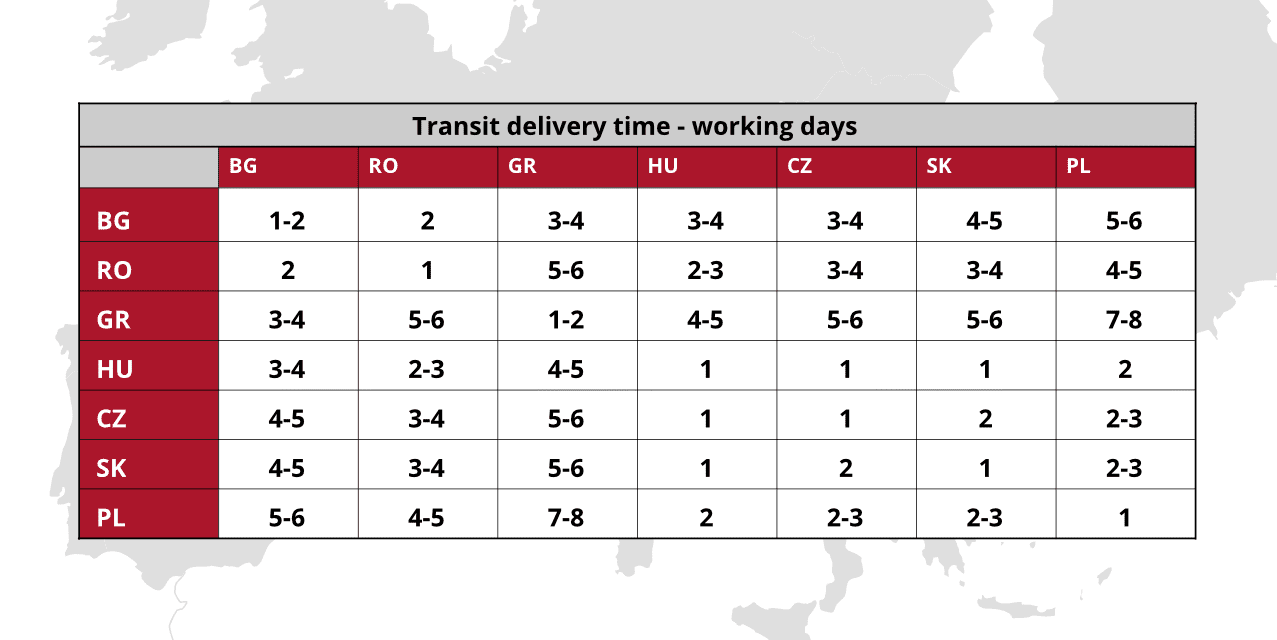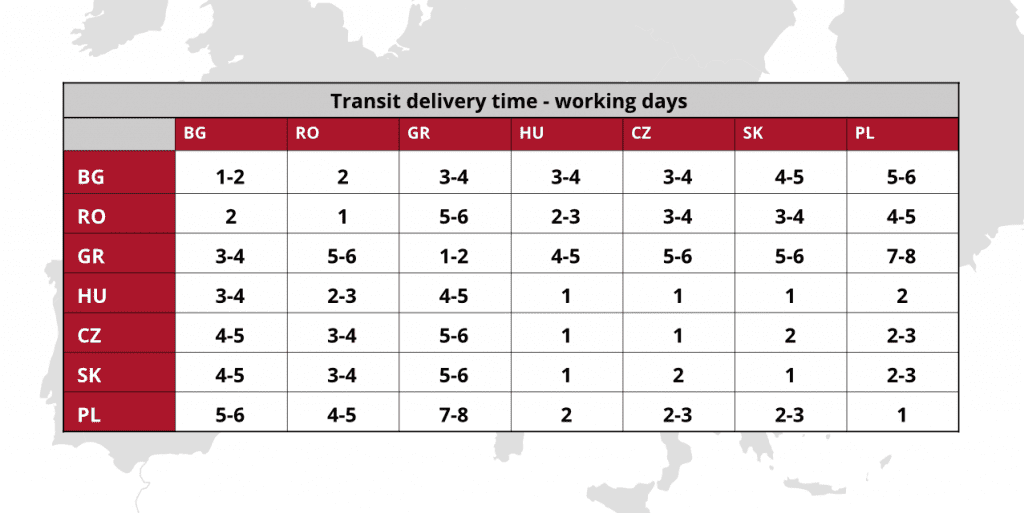 Do you have any additional questions? Ask for a quote for our courier services by sending us email at contact@balkanecommerce.com or by filling up our contact form.